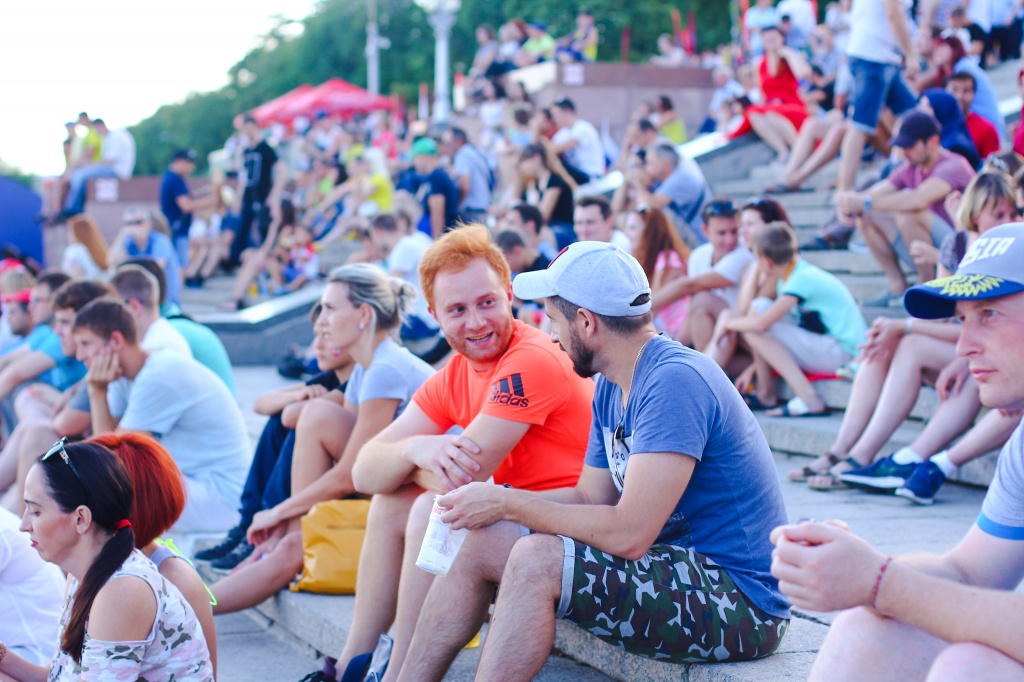 People recollected the way of Volgograd at the world sports event at the Central Embankment site.
Thousands of people used a penultimate opportunity to dive into the world of big football! In a very short time the FIFA World Cup Russia 2018™ will become history and Volgograd will be a part of it! The hero city showed its hospitality! The Volgogradians met numerous guests with thousands of smiles, showed genuine cordiality and managed to make this holiday unforgettable. In return they received sincere gratitude.
Today we can say with full confidence— the FIFA World Cup Russia 2018™ was conducted at the highest level! A gorgeous site at the Central Embankment became a home for thousands of the foreign fans. Together with Englishmen we sang famous football anthems; we danced with guests from Tunisia and Egypt, performed famous "Hou" with Icelanders! And the matches at the magnificent stadium "Volgograd Arena" will remain in the memory of numerous spectators forever.
The FIFA World Cup Russia 2018™ Semi-Final was greeted at the Central Embankment site by the storm of applause! England and Belgium, despite defeats from the finalists, showed an amazing game, which was watched by thousands of the Volgograd fans with a sinking heart.
The final score:
Belgium 2 - 0 England.
Soon after the game guests of the FIFA Fan Fest™ were driven by a music impulse – musicians from an incredible TOTAL group entered the main stage! The Volgogradians felt real adrenalin!
The final accord of the football event is already today! The guests will watch a grandiose final at the Central Embankment – the national teams of France and Croatia will meet on the field!
The guests of the FIFA Fan Fest™ have the last chance to win a ball with an autograph of a world football star! You only need to pass a special quest!
Come to the Volgograd Central Embankment! We are going to say "good-bye" to the football event` that the entire world has lived for a month!
See more photos here