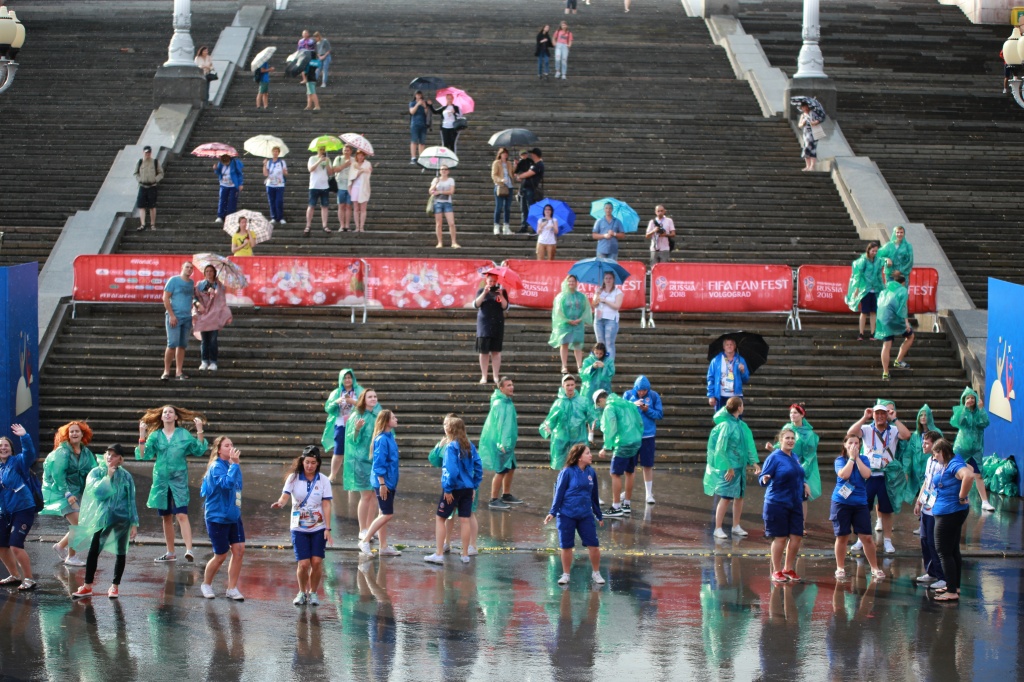 A rain shower was not a trouble for the FIFA Fan Fest™ guests – thousands of people came to the Central Embankment in order to say "good-bye" to the FIFA World Cup Russia 2018™.
We are not afraid of any weather broadcasts – this was proved by all the participants of the final accord of the unforgettable football event! A hot but rainy Sunday granted incredible emotions to the Volgograd citizens and guests!
The guests participated in the competitions, enjoyed passing the activity areas, succeeded in the FIFA Fan Fest™ quest. The luckiest guest was awarded with a unique present – the Official Ball of the FIFA World Cup Russia 2018™ signed by Nuno Gomes.
During the whole day more and more people arrived at the Central Embankment and the thunderstorm seemed to correspond to the event rhythm. The rain started again and again but the football fans did not mind – many people took umbrellas with them.
The fans all together seemed to clear the sky – that loudly and jointly they supported the finalists of the FIFA World Cup Russia 2018™ - the national teams of France and Croatia.
The fans have proved – there are no barriers of true football fans and they are eager to complete the event at an up note!